PAT MARTINO - REST IN PEACE
* August 25 1944 (Patrick Carmen Azzara) † November 1 2021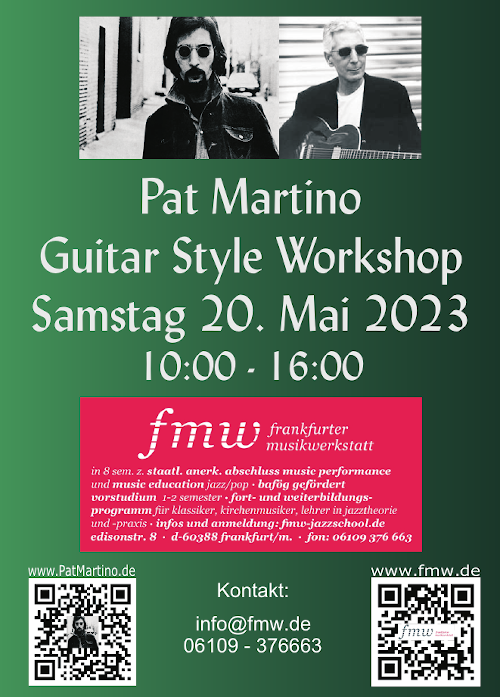 Pat with John Handy (& Bobby Hutcherson, Albert Stinson & Douglas Sides), Newport July 1, 1967: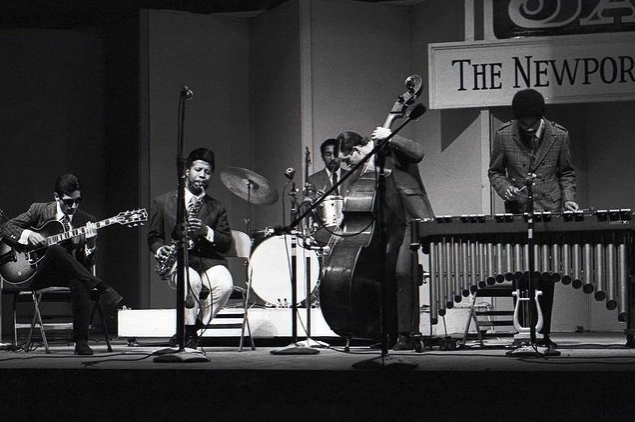 ---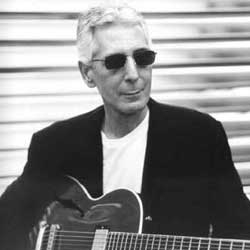 This site is dedicated to the great
PAT MARTINO
and his music. You will find links to transcriptions of most of Pat Martino's music plus other transcriptions by great masters such as Wes Montgomery, George Benson, Kenny Burrell, Chet Baker, Clifford Brown and many others. All PAT MARTINO books are now available as
downloadable PDFs!

COMPLETE CATALOG with all information

PRICE LIST

ORDER FORM
---
JUST OUT: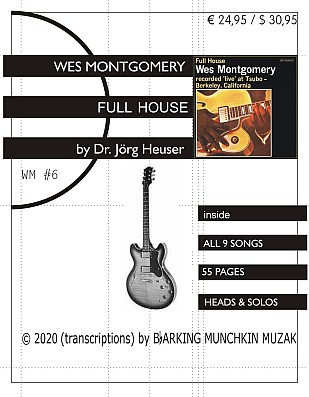 ---
Now Available!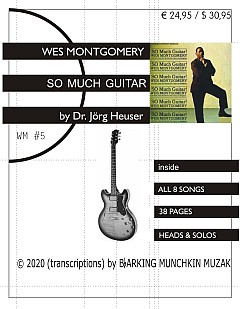 WM#5 - WES MONTGOMERY - SO MUCH GUITAR transcription book PDF download
(€ 24,95 = about $28.50)
---
Pat has a new CD out: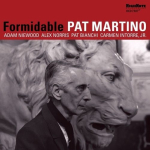 NOW AVAILABLE: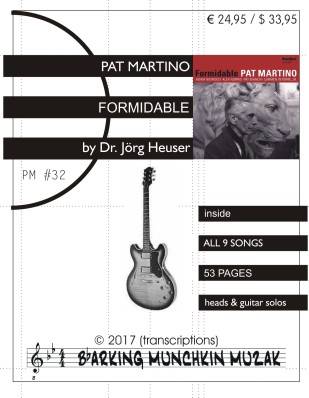 Solo Transcriptions by Dr.Jörg Heuser, Ph.D.
Pat Martino - FORMIDABLE [High Note HCD 7307]
1. El Niño (Joey Calderazzo) p. 1
2. Hipsippy Blues (Hank Mobley) p. 5
3. Homage (Adam Niewood) p. 9
4. Duke Ellington's Sound Of Love (Charles Mingus) p. 14
5. El Hombre (Pat Azzara) p. 21
6. In Your Own Sweet Way (Dave Brubeck) p. 30
7. Nightwings (Pat Azzara) p. 37
8.
In A Sentimental Mood
(Duke Ellington) p. 42
8. On The Stairs (Pat Azzara) p. 50
Total number of pages: 53
NOW AVAILABLE!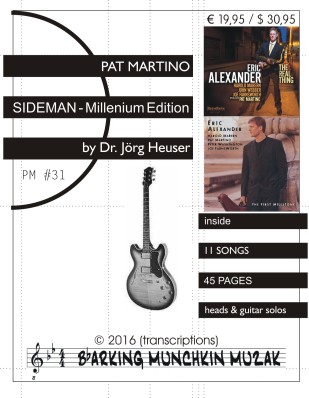 PDF DOWNLOAD available!
PM #31
Pat Martino: SIDEMAN - Millenium Edition
Solo Transcriptions by Dr.Jörg Heuser, Ph.D.
I from ERIC ALEXANDER The Real Thing (2015) [High Note HCD 7278]
1. Pure Pat (Joe Farnsworth) p. 1
2. Summertime (Gershwin/Heyward) p. 4
3. The Chief (Harold Mabern) p. 8
II from GIL GOLDSTEIN Disney Adventures In Jazz (2001) [Walt Disney Records 50999 2 64108 2 1]
4. Someday My Prince Will Come (Churchill/Morey) p. 12
5. A Dream Is A Wish Your Heart Makes (David/Hoffman/Livingston) p. 15
III from VIVA CARLOS! A Supernatural Marathon Celebration (2006) [Tone Center TC 40522]
6. Flor D'Luna [Moonflower] (Tom Coster) p. 18
IV from FUSION FOR MILES A Guitar Tribute (2005) [Mascot M 7166 2]
7. Serpents Tooth (Miles Davis) p. 24
V from ERIC ALEXANDER The First Milestone (2000) [Milestone MCD-9302-2]
8. Stand Pat (Eric Alexander) p. 29
9. The First Milestone (Eric Alexander) p. 34
10. The Towering Inferno (John Williams) p. 38
11. The Phineas Trane (Harold Mabern) p. 42
Total number of pages: 45
---
more PDFs

and regular books

Pat Martino's homepage:

PAT MARTINO.COM


books/videos on patmartino.com